There is 60% off this embroidery product today !
Embroidery Design Creation Suite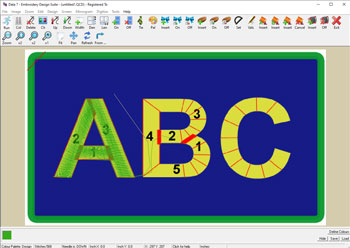 Create embroidery design files from images using our embroidery digitizing design software
Includes stitch editing, image scanning, fill patterns, design cost databases, catalogue printing, design notes and more.
Merge designs using the embroidery block editing.
The Embroidery monogramming system supports over 20 fonts. Also includes embroidery font creation and editing
Reads over 20 embroidery design file formats including new American home formats and industrial formats.
Compatible with all Microsoft Windows Versions
Not compatible with Apple PCs, yet
An embroidery file converter comes FREE with this Embroidery Design Suite App
Embroidery Design Suite Licenses
Embroidery Design Suite App license purchased entitles the application to be installed on up to 2 computer(s) at any one time. Please see the
End user license
for details.
Price -
USD $29.92
GBP £17.60
This price is a 'onetime' payment and is not subscription based.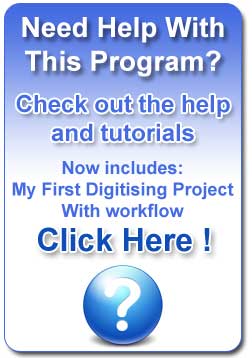 Create embroidery files from images with digitizing
Stitch point and block editing
Intuitive easy to use interfaces
FAST drawing design thumbnails for design recognition
Embird compatible - RGB colour matching
Buzz Tools compatible - RGB colour matching
Folder style browsing - includes recycle bin deletions
Design catalogue printing
Design property sheet printing
Change layer colours for displaying
and much more...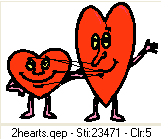 Above shows typical views of design thumbnails
and their details. This helps quickly
identify your designs. The thumbnail
shows the design in it's native colours,
stitch and colour count.
Converting an image to an embroidery file for free is not that difficult. The first thing that you need to make sure you have is a good embroidery software program. We believe the Embroidery Design Creation Suite is one of the best for the price. It's packed with features and benefits that is right for the job.
Here you'll find the answers to your questions like: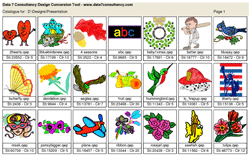 Here is a typical embroidery catalogue printing format example included in all of our embroidery software
Here is a typical embroidery design property sheet format including design notes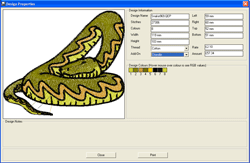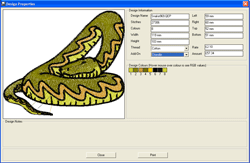 All of the Data 7 embroidery software applications now include the design costs database feature.
This allows you to add thread types and addons such as Sequins and more, to your database. You now know what each design costs to sew.
The costs show on the design property pages and are even included on your design sheet printouts. Simply choose what thread and addons are applicable to each design and they are saved.
Also included in all of our embroidery software applications is the new "Design Notes" feature.
This allows you to add and edit notes specific to each design easily. Add notes for colour refs, customer details, embroidery info and more.
The notes also show on the design property pages and are even included on your design sheet printouts.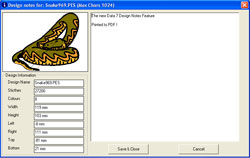 Click the image to see an enlarged example
Viking VP3 (Beta)
Viking SHV (Beta)
Viking Husqvarna HUS
Pfaff VIP
Barudan DOS U01
Babylock, Bernina, Brother PES
Compucon XXX
Elna EMD
Generations VST
Happy TAP
Janome JEF
Janome SEW
Melco EXP
Pfaff KSM
Pfaff PCS
Pfaff PCM
Tajima DSB (Barudan stitch data)
Tajima DST (Eltac stitch data)
Tajima DSZ (Fortron stitch data)
Toyota 10O
Wilcom Barudan T03 (Barudan stitch data)
Wilcom Tajima T01 (Eltac stitch data)
Wilcom Zangs T04 (Fortron stitch data)
Wilcom ZSK T05 (Fortron stitch data)
And our own Data 7 Quick Expanded QEP
Sale Now On - 60% discount on selected embroidery products

Enjoy an additional 10% discount off sale prices when you trial the Apps you want to buy !
Buying the Data 7 Embroidery Design Suite couldn't be easier. Simply choose the currency best suited to you and click the "Buy Now" button. If you are a new customer you'll be asked for your name and email so we can send you your product & purchase details. Then you'll be returned to this page to buy.
If you are already a customer of Data 7 simply log in. It's that simple.
Once you've made your payment you'll be directed to your 'User Area' where you'll be able to download and use your purchases immediately.
Buy now


Sale On - 60% Discount

Sale Price $29.92 USD
Normal Price $74.80 USD
Choose Currency:-
| | |
| --- | --- |
| | Enjoy an additional 10% discount off sale price when you trial this App ! |